Centre for Peace and Conflict Studies


About the Centre
Sardar Patel University of Police, Security & Criminal Justice has established a 'Centre for Peace and Conflict Studies'. The Centre will conduct studies and run academic programmes on conflict prevention, internal security and strategic affairs in order to develop strategies and competencies to assist policy makers. The Centre would also conduct studies on issues concerning internal security and strategic affairs with a view to improving capacities of the concerned agencies in the prevention and resolution of conflicts in India and its neighbourhood.

The mandate of the Centre is as follows:
1. To analyze the social, cultural and political relationships that result in India's conflict with its neighbouring countries and formulate practical solutions through collaborative research with external partners.
2. To provide a platform for debates and discussions on theoretical as well as practical approaches to conflict resolution, and to contribute to the dissemination of realistic ideas for peace-building.
3. To endeavour to become financially self-sustaining.
4. To conduct studies and eventually develop various programmes for the Centre and conduct degree/diploma courses.
5. To organize workshops, seminars and conferences etc. and to undertake research, consultancies and publications.

Academic Courses – The Department of International Affairs and Security Studies will run an A program in International Relations and Conflict Studies, in close coordination with the Centre.
Shri N R K Reddy
Director, Centre for Peace and Conflict Studies
Shri N R K Reddy, IPS, is a 1986 batch IPS officer of Rajasthan cadre.
He is currently Addl. DGP (Law & Order), Rajasthan Police and Executive Director, CPCS.




Shri R K Arora
Professor : Department of "International Affairs and Security Studies" at SPUP, Jodhpur
Co-ordinator : Center for Peace and Conflict Studies
Drawing and disbursing officer: Centre of Road Safety
Officer on Special Duty : Global Centre for Counter Terrorism
Experience: Public Policy, Management & Border Security, Intelligence and Cyber Security
Highly experienced in Border Security, Counter Insurgency and Counter-Terrorism in BSF.
Commanding Officer of BSF in insurgency prone area of Kashmir, Indo-Pak border(LOC) and Naxal insurgency-affected areas .
An International Peacekeeper at UN Mission in Kosovo(2002-03)


Dr. Vinay Kaura
Asst. Professor and Co-ordinator
Education Qualification: PhD in Political Science, M.A. in History and Political Science, P.G. Diploma in Journalism, UGC-NET in Political Science, International & Area Studies (All India first rank), Defence and Strategic Studies.
SET in Political Science

Conference
– The Centre organized a two-day conference on
"Rethinking Security: A Response to 21st Century Challenges"
in collaboration with Observer Research Foundation, New Delhi on 11-12 April, 2014 at Rajasthan Police Academy, Jaipur.
The conference, attended by India's top security experts, was inaugurated by Smt. Margaret Alva, former Governor of Rajasthan. Sh. A K Doval, the National Security Advisor, delivered the keynote address.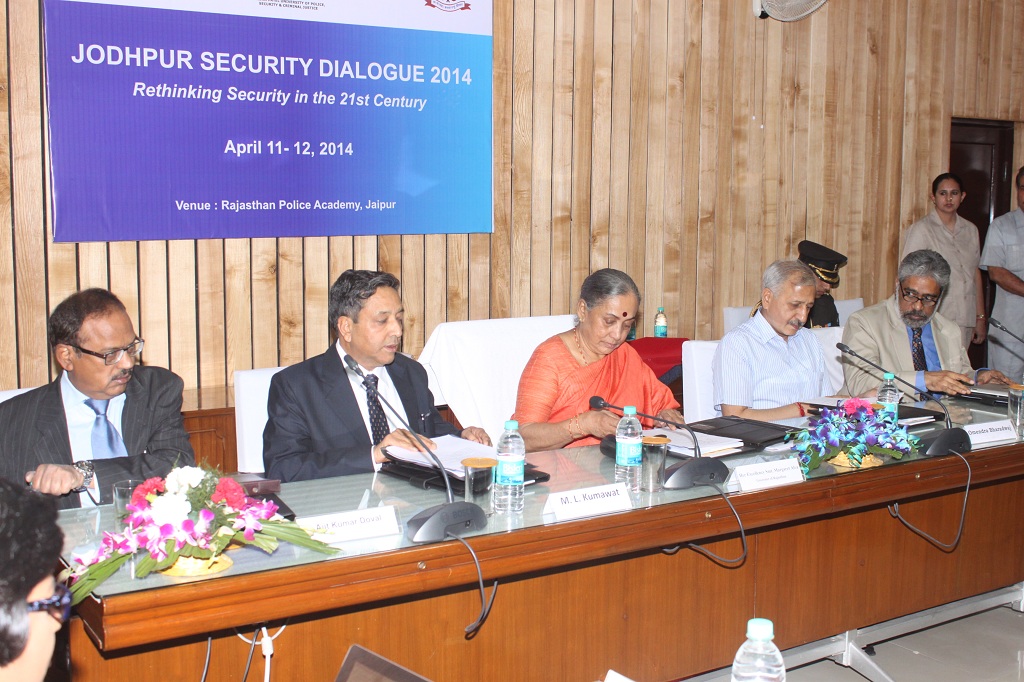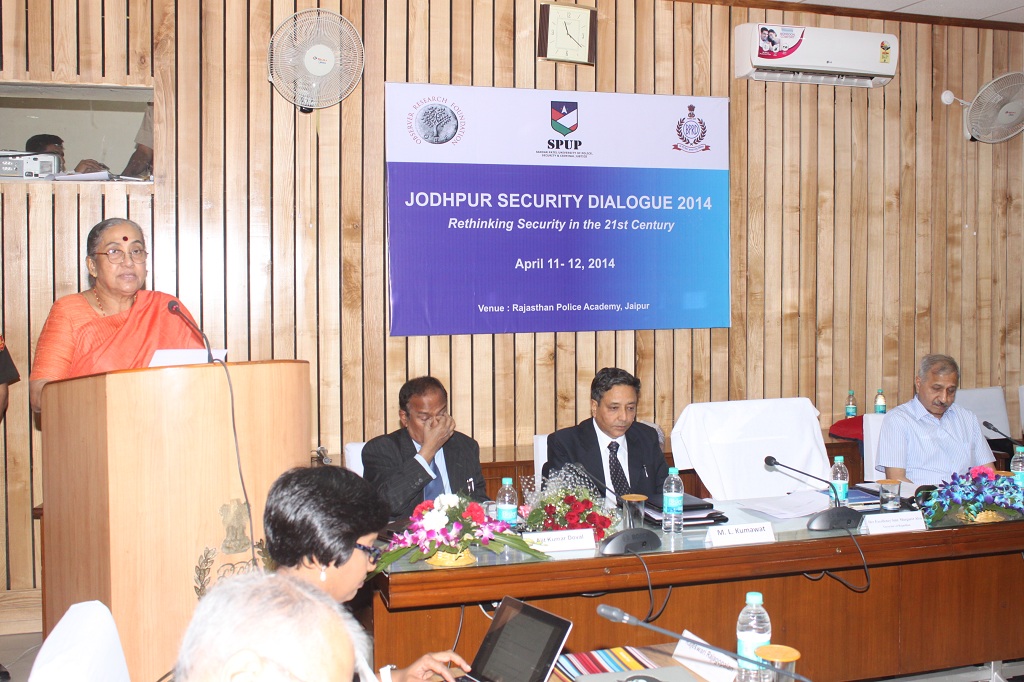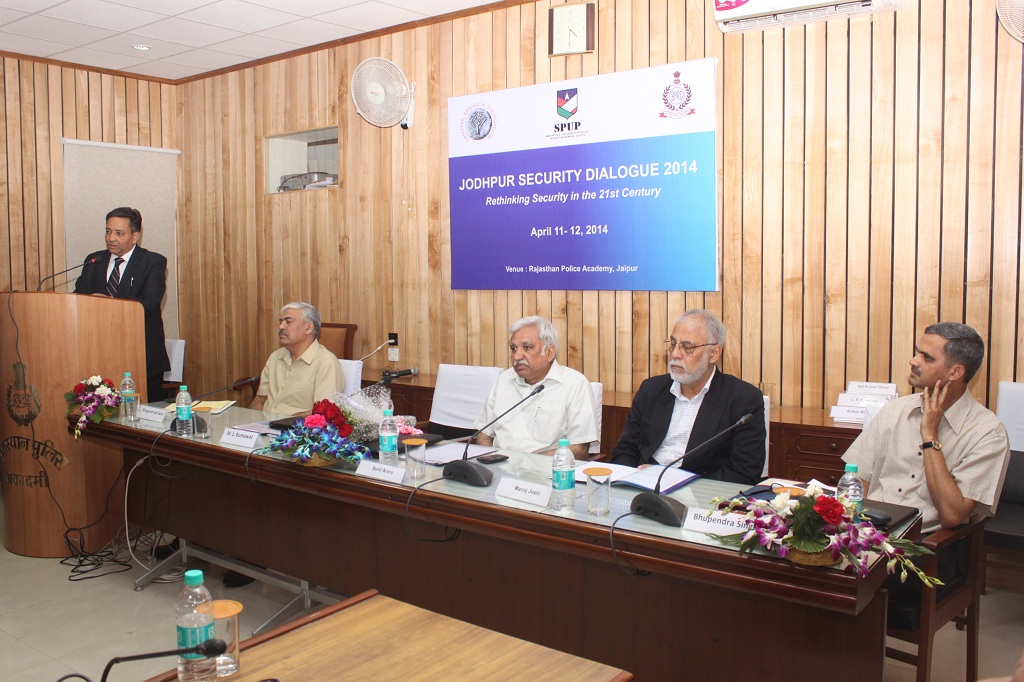 Workshop
– The Centre organized a workshop on
"National Security and Refugees"
in collaboration with Observer Research Foundation, New Delhi on 28 October, 2014 at BSF Mandore, Jodhpur.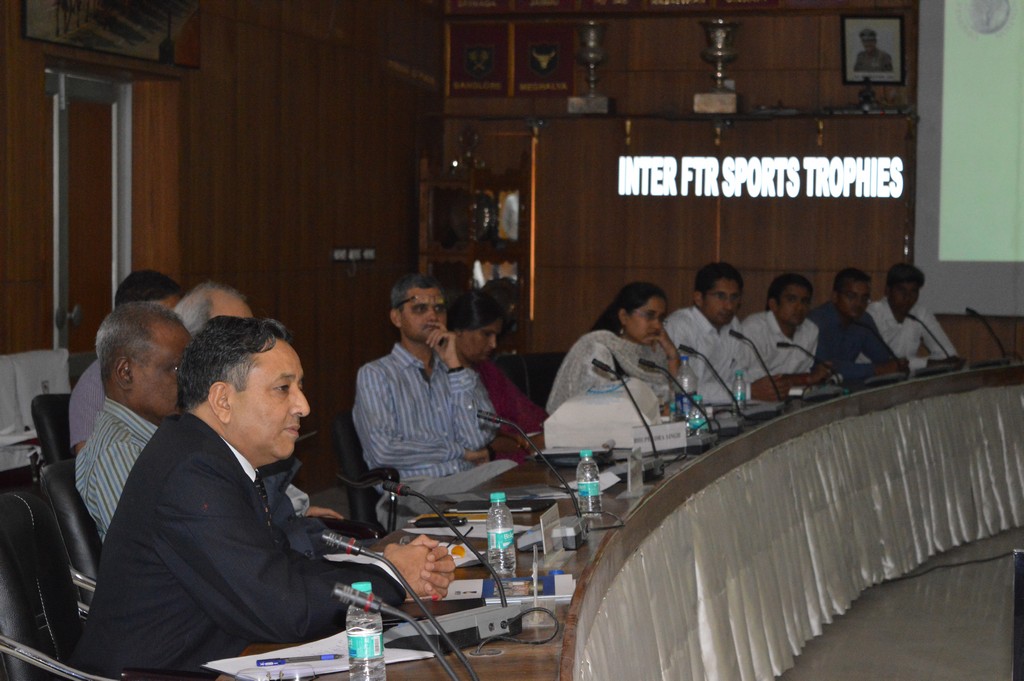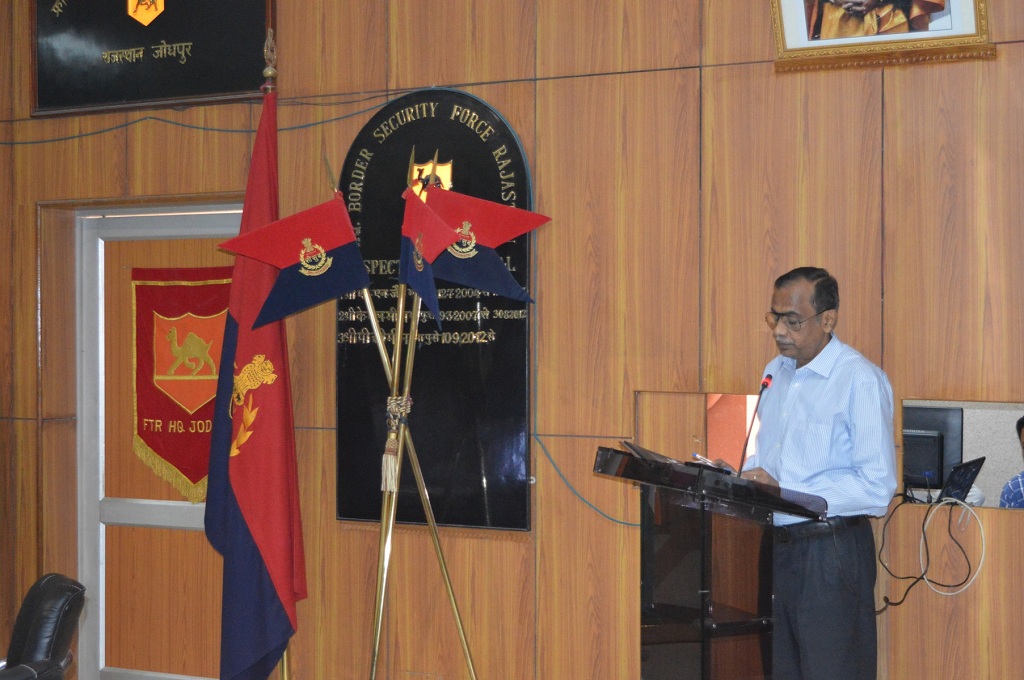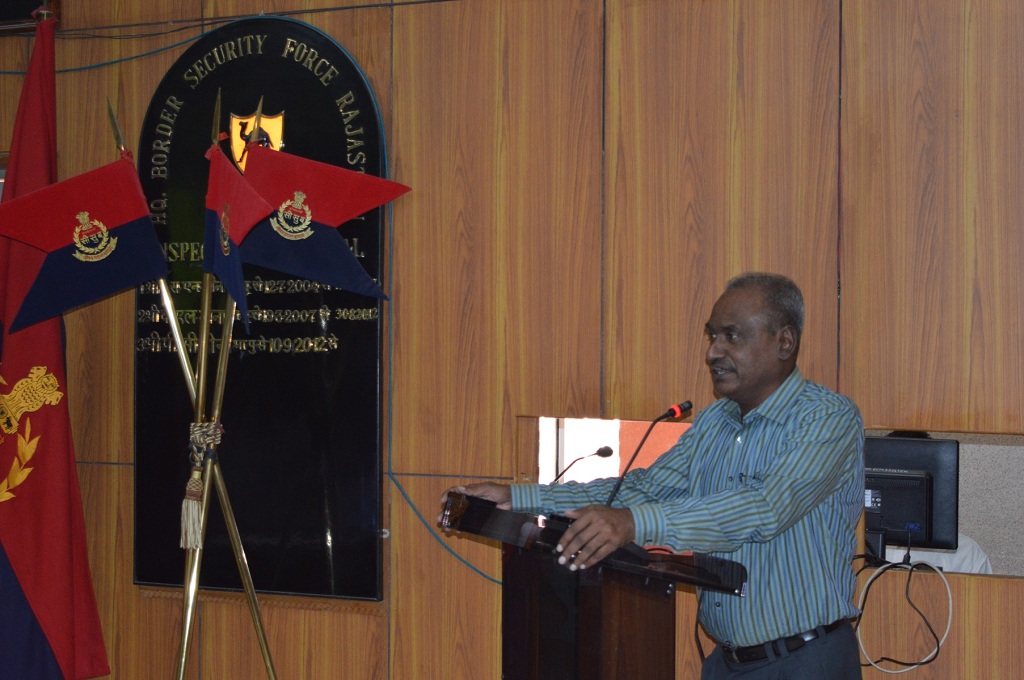 Seminar
– The Centre organized a two-day national seminar on
"Wars that Shaped the Present World: First and Second World"
on 7-8 November at NLU Auditorium, Jodhpur.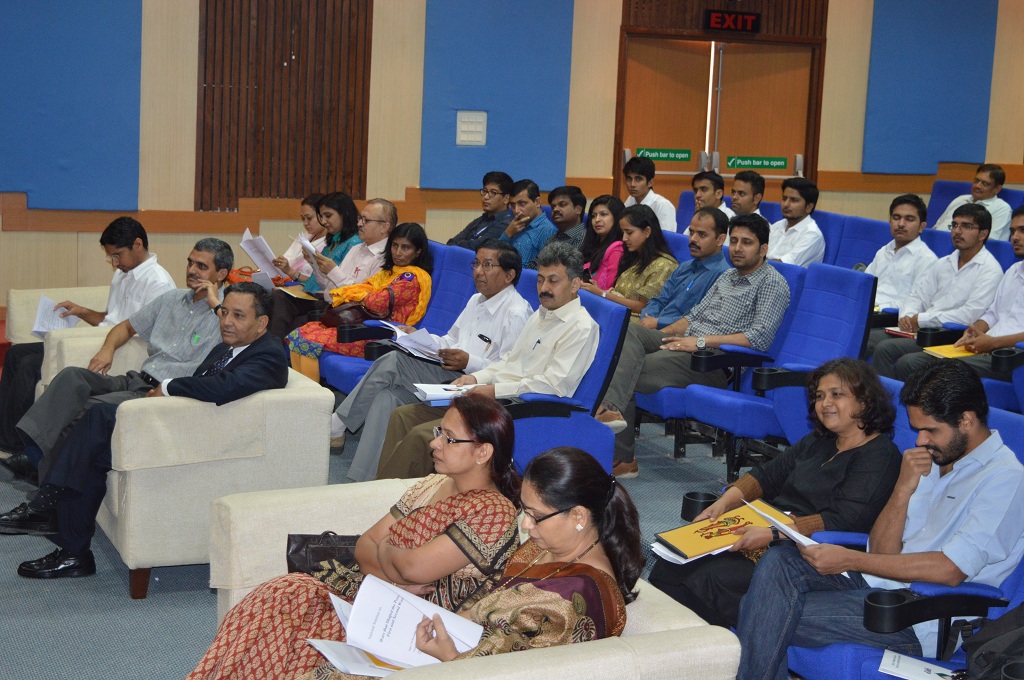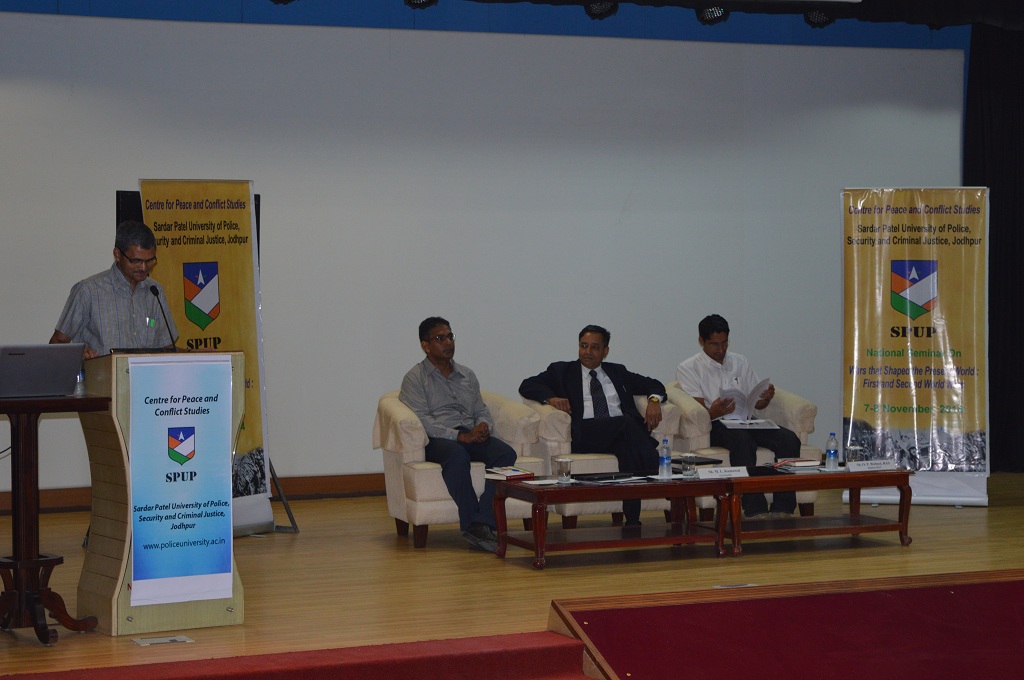 Conference
– Sardar Patel University of Police, Security and Criminal Justice, Jodhpur organized a three day International Conference on "
Integrated Approach to Counter-Terrorism
" on March 19-21, 2015 at Jaipur (Rajasthan), in collaboration with India Foundation, New Delhi and supported by Govt. of Rajasthan.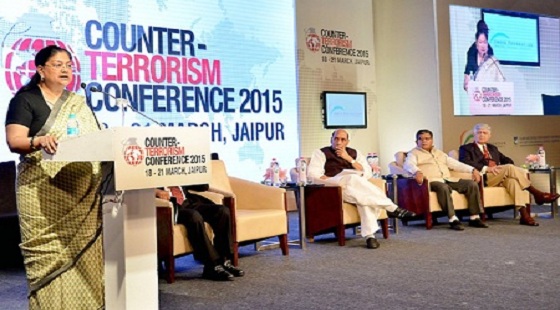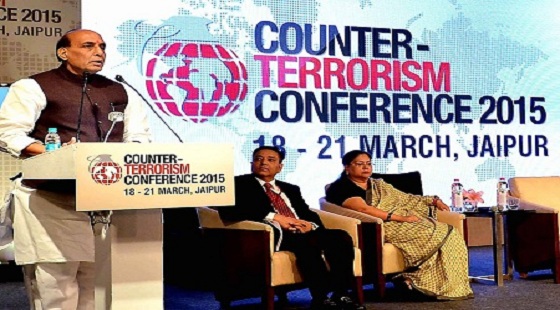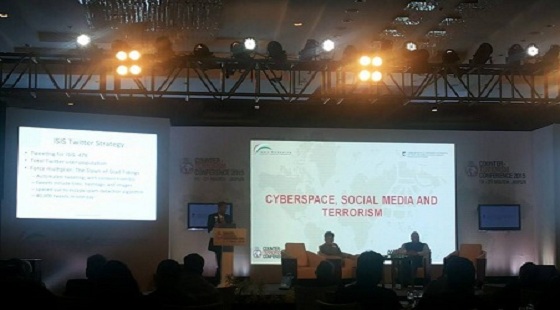 Executive Program in Conflict and Security Studies
The Executive Training Program in 'Conflict and Security Studies' is offered by the 'Centre for Peace and Conflict Studies' of Sardar Patel University of Police, Security and Criminal Justice (SPUP). This program is an innovative and highly-specialized offering for working professionals in police department, civil services and others having interest in conflict and security, such as think-tanks and academia. It has been designed for the professionals looking to enhance their knowledge of the complexities of the ever-evolving conflict scenario. The interactive, collaborative learning environment of the program offers participants a rare chance to broaden their understanding of issues of conflicts encompassing terrorism and measures aimed at improving security. The program aims to help them become effective professionals. .
Aims and Objectives:
The aims and objectives of the training program in 'Conflict and Security Studies' are to:
1. Provide a program that suits the requirements of those in police, CAPF's and other departments / organizations concerned with conflicts and security issues.
2. Provide participants with a research-active teaching environment which gives them an in-depth knowledge of the comparative political, social, economic, historical, and cultural contexts of the national and international security governance.
3.Ensure that participants acquire a good knowledge of the causes and dynamics of different kinds of contemporary conflicts and security threats and the required skills to manage, prevent and resolve them.
4. Ensure that participants who want to specialize in regional conflicts acquire an advanced understanding of the historical, cultural and social context of the area to be studied.
5. Develop participants' research skills in qualitative and quantitative research methods which will guide them in the completion of their dissertation.
Starting Date:
The program is scheduled to start on January 28, 2016.
Duration:
The duration of the program is 10 months spread over two semesters, and includes regular classes, workshops, seminars, field visits, and an end of course dissertation.
Venue:
The program will be run at Rajasthan Intelligence Training Academy, Jaipur.
Eligibility:
The minimum qualification for admission into the program is graduation in any discipline from any university recognized by the University Grants Commission (UGC).
Desirable Requirements:
The medium of instruction is English. Participants are also expected to have basic computer and Internet using skills.
Selection Process:
Participants will be sponsored by their respective departments/organizations. They may be screened by an expert panel to assess their quality and suitability for the program.
Fee:
The program fee is Rs. 5,00,000/- which includes the tuition fee and expenditure incurred on accommodation, instructional material, academic field visits, etc. The program fee will be paid by the department/organization sponsoring the participants. The participants' department/organization will continue to be responsible for his/her salary and other related benefits during the completion of the training. The program may include visit to neighbouring countries relevant for the training such as Sri Lanka, Bangladesh, Nepal and Myanmar.
Structure of the executive program:
| | | | | | |
| --- | --- | --- | --- | --- | --- |
| Semester 1 | | | Semester 2 | | |
| No. | Subject/ Module | Core/Elective | No. | Subject/ Module | Core/Elective |
| 1 | Research Methodology | Core | 1 | Conflicts and Conflict Resolution in India | Core |
| 2 | Introduction to Conflict Studies | Core | 2 | Border Security & Management | Core |
| 3 | Understanding Security in 21st Century | Core | 3 | India's National Security Architecture | Core |
| 4 | Terrorism Studies | Core | 4 | Human Rights & Conflicts | Core |
| 5 | To be chosen | Elective | 5 | To be chosen | Elective |
List of Electives:
1.Demographic Dimension of Conflict
2.Maritime Security in Indian Ocean Region
3.Cyber Security
4.International Law and International Organization
5.India's External Conflicts
Dissertation and Viva-voce
Experiential
Field visits in India and abroad
Non Credit inputs:
Workshops/Seminars/Panel Discussions/Lectures by Eminent Personalities
Contact us:
vc@policeuniversity.ac.in, 0291-3062000, 9828535518, 0141-2740939
C/O Office of the Addl. DGP (Hqrs.) and Vice Chancellor, SPUP,
Room No. 240, Rajasthan Police Headquarters, Lalkothi, Jaipur
Download Application Form Executive Program